(Last update May 25, 2018)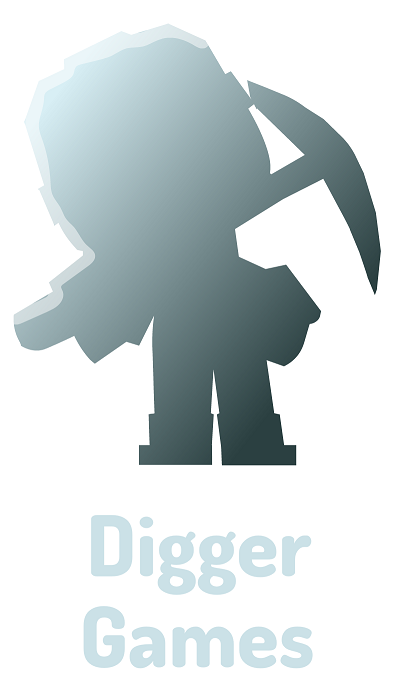 ABOUT US AND THIS PRIVACY POLICY
Your privacy is very important for us and we will always use your personal information only for the purposes as described in this Privacy Policy. As used in this Privacy Policy, "Dmitriev Games Studio", "we", "us" or "our", "ours" refers to Dmitriev Games Studio and all of its subsidiaries.
This policy will also let you know about what information is collected by our third-party service providers, and link to how you can find out about how they use it.
INFORMATION WE COLLECT FROM YOU
Most of the information that we collect about you comes directly from you when you play our Apps. In general, the information we collect about you relates to the type of device you are using, information that helps us identify your device, how you play our apps and may include information that you submit to us when you voluntarily contact us or which you allow us to access when you connect to your social network accounts through our Apps.
1. Technical Information
Our third-party partner (PlayFab) collects technical information about your device that are necessary for you to use our App.
Such information includes amongst others the type of device(s) you are using to play our Apps, persistent identifiers, such as IP address, device identifiers, unique user ID specific for our Apps, and the country or region that you are playing in.
2. Classical Personal Information
We do not collect classical personal information through our Apps (such as you name, address, email or phone number) and you can use our Apps without providing us with your classical personal information. We will receive your classical personal information (such as you name, address, email or phone number) only when you contact us directly and will use such information only to respond to your inquiry.
HOW WE USE YOUR INFORMATION
We use the information collected by our third-party partners (such as GameAnalytics and Playfab) about you/your device to deliver services and our Apps to you and to operate our business. We use it also for improving our services and Apps, for enhancing security and for analytics and research purposes to make sure we provide you with the best experience.
In-App Purchases
Our Apps enable in-app purchases. We do not process payments for in-app purchases nor have access to your credit card information.
Payment transactions for in-app purchases are completed through the app store via your app store account. Any post-purchase processes are controlled by the app store and are subject to specific terms of such app store. Please review privacy policy and terms of service of your app store.
ADVERTISING
When you use our Apps we show contextual advertisements to you. In order to enable advertising we allow our advertising partners to collect advertising identifiers (such as advertising ID on Android and IDFA on iOS) that are considered as personal information under EEA data protection legislations, but they should use it solely for the purposes of contextual advertising. For any other purposes they should use the information solely on anonymized and aggregated basis, this means in a way that cannot be tracked back to your device.
If you have consented to sharing of your personal information for the purposes of interest-based advertising, the advertisements you see are more relevant to you and are based on your app and device usage, online behavior and interests (this is commonly referred to as online behavioral or interest-based advertising).
You can choose to opt out of interest-based advertising via "Limit Ad Tracking" on your iOS device or "Opt Out of Interest-Based Ads" on your Android device and all advertising providers are bound to comply with such setting, but we cannot provide any guarantees on their behalf.
You can find the setting for your mobile device by following the directions below, or contact your device provider.
ANDROID DEVICE
Navigate to the Google settings App, select Ads and then choose to reset your Android Ad ID or opt-out of personalized ads.
THIRD PARTY SOCIAL NETWORKS
If you connect to third party social network, such as Google Play Games Service or Apple Game Center, you will be able to use your account to log in on multiple devices and to synchronise progress across those devices.
Please note, Third Party Social Networks are governed by their own privacy policies, terms and end user agreements and we are not responsible for, and have no control over, the sharing practices or policies of the third parties that operate those sites.
THIRD PARTY TERMS AND CONDITIONS
Please note that your access to and ability to use and interact with the Apps may be subject to certain third party terms and conditions and privacy policies, including but not limited to application stores, mobile software platforms, online gaming platforms, social networking services, statistics services providers and payment providers. You recognize and agree that HitRock Games is not liable for any such third party terms and conditions and their use of your personal information.
If you wish to opt out of collection of data for advertising or analytics, or find out more information of any Analytics or Ad network products implemented within our games, please refer to the relevant links below (please note that individual privacy policies may be updated from time to time for any reason)
Unity Ads and Unity Analitic
To Opt Out, click the i button on any Unity Ad in game
PlayFab
CHILDREN'S PRIVACY
When we collect personal information we do not know the age of our players.
We automatically collect certain technical information about your computing device, but other personal information can be collected only if you connect to third party social network, such as Google Play Games Service or Apple Game Center.
If you are a guardian or parent who is concerned that we may have any information from or about a child under the age of 13, please contact us, and we will permanently delete any information we have under our control.
YOUR DATA PROTECTION RIGHTS
You have certain rights in connection with your personal information and how we handle it, i.e. you have a right to obtain information about whether we hold personal information about you, to access personal information we hold about you, to obtain the correction, update, amendment or deletion of your personal information and to turn to supervisory authority. Some of these rights may be subject to some exceptions or limitations.
In the event that you send a data subject request to us, or one of our third-party partners informs us that you have contacted them directly about your personal data they collected while you were using our service, we will respond to that request in accordance with any applicable legislation.
If you wish to know what data we hold about you, if any, please make out your request to us in writing at the email address listed below. Please be aware that in order to protect the information in our control, we will require identification from you before releasing any information.
DISCLOSURE AND SECURITY
We will not sell, trade, rent or disclose any of the personal information you provide to us for any reason, without your prior consent. Otherwise, your personal information will only be disclosed where required or allowable by law.
Your personal information is stored offsite in a manner that reasonably protects it from misuse, loss, unauthorized access, modification or disclosure.
CHANGES TO OUR PRIVACY POLICY
We will occasionally update this Privacy Policy as necessary to protect our users, furnish current information, and respond to legal and technical changes. The most current version of the Privacy Policy will govern our use of your information and will be available at :DmitrievGameStudio/privacy
CONTACT US
If you have any questions or concerns you can contact us at [email protected]